IV. Build a noise profile using Auto Profile
1. Click the Auto Profile button to build a new noise profile for the input image:

Auto Profile will try to automatically find and analyze a flat featureless image area that contains only noise and no important details: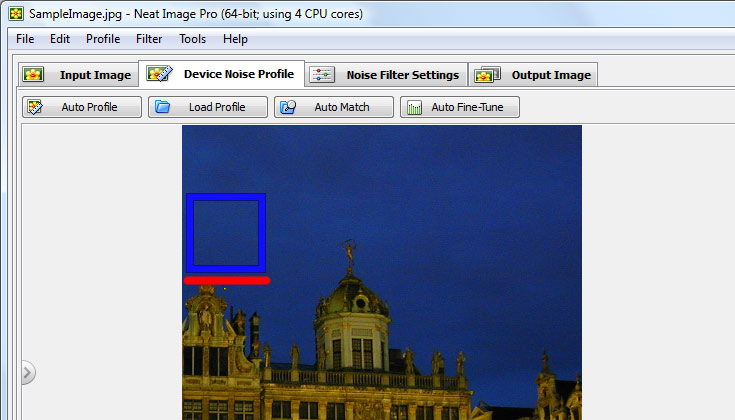 2. Visually inspect the selected image area - it should contain NO VISIBLE DETAILS, only noise; otherwise the noise profile and subsequent noise reduction may be inaccurate.
If the selected area does contain any details, move the selection to a featureless area or simply draw a new selection in such an area (the selection must be at least 32x32 pixels large). Then click the Auto profile button again.
3. After that, a new noise profile is ready and the input image can be processed.